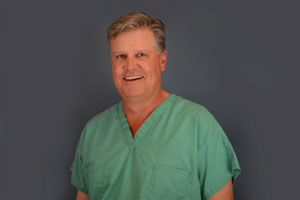 Board-Certified: American Board of Orthopaedic Surgery
Fellow: American Academy of Orthopaedic Surgeons
Fellowship: Sports Medicine, Bone and Joint Institute of the Christ Hospital and the University of Cincinnati, Cincinnati, OH
Residency: Orthopaedic Surgery, Eastern Virginia Graduate School of Medicine, Norfolk, VA; Orthopaedic Surgery, Orlando Regional Healthcare System, Orlando, FL
MD: University of Pittsburgh School of Medicine, Pittsburgh, PA
Academic Appointments: Director of Sports Medicine Education, Orlando Regional Healthcare Orthopaedics Residency Program
Member: American College of Sports Medicine, Florida Medical Association, Orange County Medical Society, Citrus Orthopaedic Society, Phi Delta Epsilon Medical Fraternity
Dr. Nowicki has performed over 10,000 orthopaedic procedures and has an extensive background in sports medicine. During his sports medicine fellowship, he served as Assistant Team Physician for the Cincinnati Bengals NFL Team and the University of Cincinnati Bearcats. Dr. Nowicki has made numerous medical presentations and has been published in leading orthopaedic and sports medicine journals.
Like our other team members, Dr. Nowicki enjoys giving back to our community. He is a volunteer team physician for several local high school sports teams. He treats these young patients – and all his patients – with the same high-level care he provides to elite, professional athletes.
Click here to see a list of Dr. Nowicki's publications.
Contact Dr. Nowicki's team.
Medical assistant: 352.242.0404 x245
Billing office: 352.242.0404 x237
Our family has known Dr. Nowicki for about 20 years. During this period my two sons and I have had the opportunity to be treated by him MANY times. I'm an-eight time National Barefoot Waterski Champion with 18 gold metals, three silvers and two bronze. In addition, I hold two national records, I've skied at four world championships and I'm training (already qualified) to ski the 2014 World Barefoot Championships in Australia.
Naturally, during a long career as an elite athlete, I've had many sport injuries. These injuries require a quick recovery but the recovery must be paced and the treatment must be personalized to get back on the water at 100% confidence as well as strength. My latest injury occurred at the 2012 World Championship. I dislocated my shoulder, which required major surgery and treatment. Seven months after injury I'm 100% and just qualified the past few weeks to ski the 2014 World Championships in Australia (Qualification requires me to be ranked in the top 20 of all skiers over 35 around the world.)
One small detail I've left out: I'm 62 years old. It's my honor to let others know how great Dr. Nowicki and his team are and how much he has helped me continue to perform at a world-class level.
God Bless,
Mike Holt