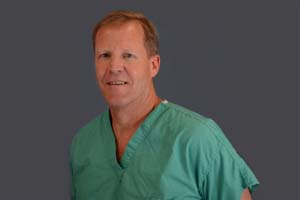 Board-Certified: American Board of Orthopaedic Surgery
Fellow: American Academy of Orthopaedic Surgeons
Fellowship: Aufranc Fellowship in Adult Reconstructive Surgery, New England Baptist Hospital
Boston, MA
Residency: Orthopaedic Surgery, Medical University of South Carolina, Charleston, SC
MD: University of Florida College of Medicine Gainesville, FL
Academic Appointments: Co-Director of the Total Joint Rotation Orthopaedic Residency Program, Orlando Regional Healthcare System Orlando, FL; Former Clinical Instructor in Orthopaedic Surgery, Tufts University School of Medicine Boston, MA
Dr. Lucas specializes in knee, hip and shoulder reconstruction and provides comprehensive orthopaedic care.
Dr. Lucas has given dozens of scientific presentations on various topics in reconstructive surgery and orthopaedic medicine. He has been involved in research on the treatment of osteoarthritis, hip replacement and hip arthroplasty. He currently represents our area in the national spotlight of joint reconstruction.
Contact Dr. Lucas' team.
Medical Assistant: 352.242.0404 x239
Billing Office: 352.242.0404 x250
Hi, Dr. Lucas. Just want to thank you. You are always so kind and considerate. You treat your patients with respect but are modest. Sure appreciate you and your attitude towards others. God gave you a marvelous talent to use for Him, and you've done it. Thanks again. – G.W.
Dear Dr. Lucas, One of my two best friends. broke her leg in California. She phoned me to say how much she appreciated your warmth, compassion and caring. She thanked me for sending her to you. Thank you for accepting her as a patient. – J.P.